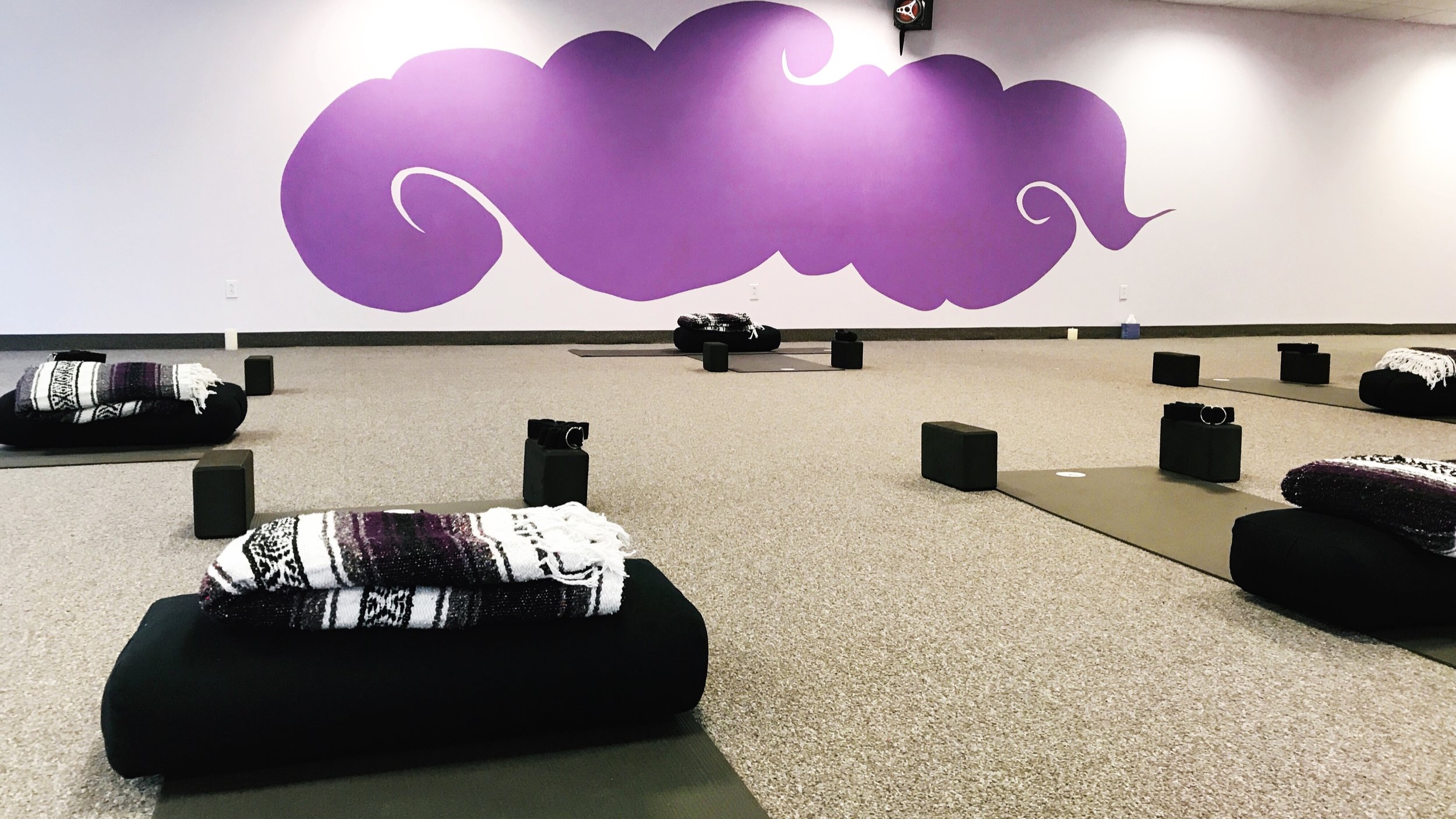 At the Zeal Center, we teach Kripalu Yoga. Kripalu means being compassionate in Sanskrit, the language of the yoga tradition.
While we teach the same basic yoga postures as most yoga classes, below are just a few attributes unique to Kripalu yoga (from the book Kripalu Yoga):
Practice begins gently with an emphasis on being present in your body, sustaining a flowing breath and warming up.

It allows you to choose the level of physical intensity right for your body.

It recognizes that every body is different.

It encourages you to create a lifestyle supportive of your health by listening to your own body.
We believe that this is your yoga practice and we are here to assist you to achieve your best practice. We always offer modifications for poses in our classes and are available for questions or concerns.
GENTLE CHAIR YOGA
Gentle Chair Yoga offers accessible yoga postures, breathing techniques and gentle movements to everyone! If you have limited mobility, don't want to get down on the floor OR just want something a little lighter, this class is for you. No experience necessary. Modifications are always offered.
BEGINNER'S YOGA
Are you new to yoga? Beginner's Yoga provides an introduction to basic yoga. This class will focus on learning correct alignment of poses, basic breath work and meditation and end with a deep relaxation. No experience needed.
ALL LEVELS FLOW
All Levels Flow is a vinyasa (or flow) class meaning we spend less time breaking down poses, as we might do in a Beginner's Yoga class and more time in continuous movement through poses. We always take into account where students are at while moving through the flow and offer different levels of a pose for more or less difficulty.
MORNING FLOW
This gentle yoga is accessible for all levels. Breath and movement will flow us from one posture to the next. Students will feel refreshed, relaxed and ready for the day at the conclusion of this practice.
PRIVATE INDIVIDUAL YOGA
Looking for a more individualized approach to supporting your yoga practice? This one on one session will focus on your goals and provide a personal plan to meet your goals.
PRIVATE GROUP YOGA
Have a group of people that share the love of yoga? We will gladly work with you to plan a single event or ongoing group events. Private Group Yoga is suited to the group and can be customized.
Have questions? Send us a message!